We are proud to have a judging committee that consists of highly accomplished individuals whose work have had a real impact on the tech industry. Founders, innovators, CEOs and leaders across fields such as AI, robotics, telecommunications and community outreach to further develop emerging talents who will shape our future.
Please, find bellow more information about our NWiTA 2021 Judges.
When selecting a winner for each category, judges will consider the following criteria.
Social/Community impact
Leadership
Creativity/Innovation
Strategy/Execution
Results – quality and quantity to support the success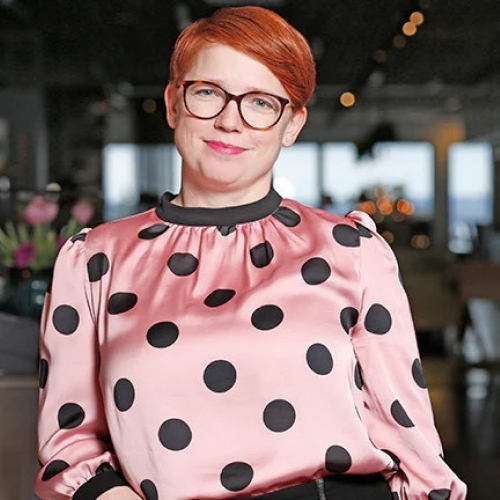 Pernilla Nordström - Head of Governance & Framework within GIS at Swedbank | Sweden
Pernilla is a Malmö based teenage mom, horse lover and a Tech leader with 20+ years of international experience of working in the information security, IT risk and risk management fields with a strong passion for creating a more gender equal, diverse and inclusive tech industry and a wider society. Most of her career she has been working as a consultant and have been heavily involved in driving the internal D&I agenda within her work space. Recently she left the professional service industry and started a position at Swedbank as the Head of Governance & Framework within Group Information Security.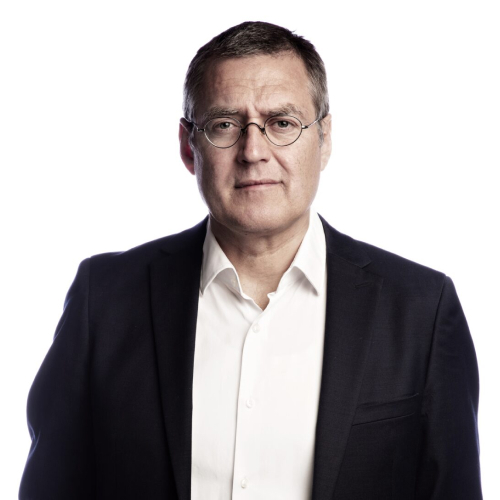 Michael Jarlner - International commentator, tech-editor and member of the editorial board at Politiken | Denmark
Michael is a master of science in economics (University of Copenhagen) and has been international editor at Politiken since 2001. He is a former chief-editor and international editor at Information.
Michael is a frequently used commentator in radio and tv (national and international media), experienced moderator at e.g. World Economic Forum, where he also participates in the annual Davos-summit. He has for years been working with also the Danish Techfestival – both as panelist and moderator – and a string of related activities in Denmark and abroad.
He has published and contributed to different books, and will later in 2021 publish yet another one on algorithms.
Auður Vésteinsdóttir - Product Manager at Next Generation Lotteries
Auður has more than 15 years of experience working within the IT field, being a part of Agile development teams as a Product Manager and a Software Engineer before that. Throughout her career she has worked in a wide range of sectors, Fintech, Airline, Banking and Online Gaming/Lotteries, bringing her knowledge of a broad spectrum of technologies and solution architecture. She has been a part of several large, international software projects delivering baseline and customized products to clients.
She has gained insight into challenges of startup companies as a Board Member of the Advisory Board of the Icelandic Centre for Research – RANNIS for a number of years. She holds a Civilingenjör (M.Sc.) degree in Electrical Engineering from Royal Institute of Technology (KTH).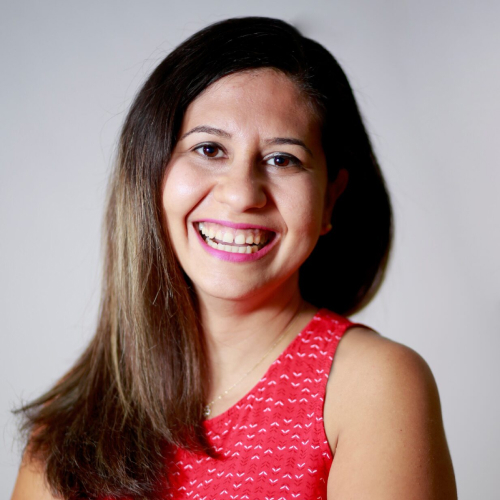 Sherry List - Developer Engagement Lead at Microsoft | Denmark
For the past 17 years, Sherry has worked with a variety of web technologies and currently works as Developer Engagement Lead at Microsoft. Apart from her everyday job, she is chairperson of the board at Hack Your Future Copenhagen which is a non-profit organization that supports disadvantaged groups in Denmark in acquiring the necessary skills to become web developers. She is also a co-founder of the ngVikings and ngSpain conference, as well as some Meetups groups, such as ngCopenhagen, Women Techmakers and ForDevs. She loves animals and supports various non-profit animal protection organizations.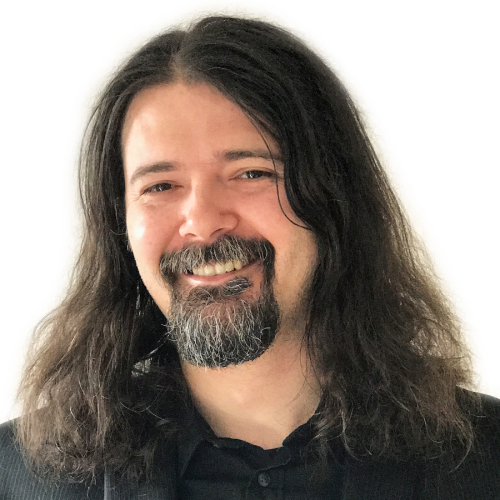 Goran Vuksic -Technical manager for Stratiteq | Sweden
Goran is Microsoft AI Most Valuable Professional (MVP) and Microsoft Certified Trainer (MCT), he has more than 15 years of work experience in IT field and wide knowledge about various technologies. He worked on various projects for notable clients and projects he worked on have been featured many times on web sites like Forbes, The Next Web, NVIDIA Developer, TechCrunch, Macworld and others. Goran is tech enthusiast, he likes to share his wide knowledge on different conferences, talks and workshops.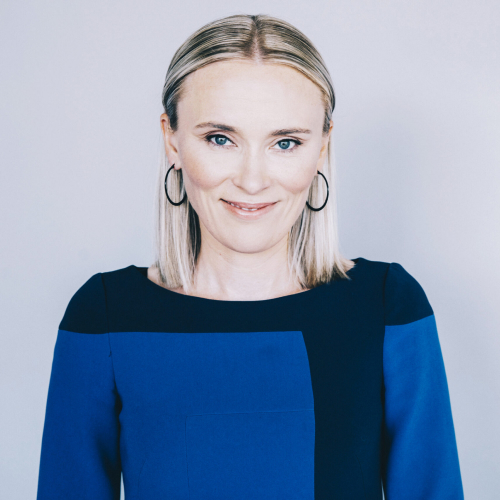 Jenny Ruth Hrafnsdottir - Founding Partner at Crowberry | Iceland
Jenny Ruth has served on numerous boards of early stage companies and has management experience from publicly traded, privately held and venture backed companies in the States and Iceland. She is an engineer by trade and holds registered IPs.
Prior to co-founding Crowberry in 2017 she served as an Investment Manager at an evergreen fund from 2014 to 2017. She was Vice President of Business Development and Marketing at BionX Medical Technologies from 2013 to 2014 and CEO at KRUMMA ehf from 2010 – 2013, a family owned company. She completed her B.S., Mechanical and Industrial Engineering in 2001 and a Dipl.- Ing, in Mech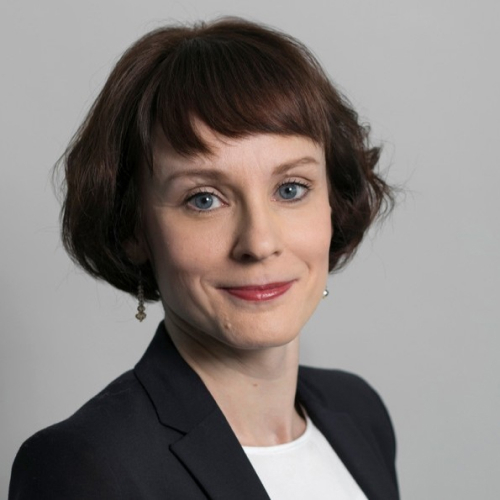 Tiina Penttinen - Head of Google Cloud Customer Engineering at Google Cloud Finland | Finland
Tiina works as a Head of Customer Engineering at Google Cloud Finland. She has a strong background in IT sales within many international companies. Before joining Google, Tiina led Solution Sales at Microsoft Finland. She holds a Masters Degree in Economics and a Masters Degree in Music. Tiina's passion is building high performing teams and helping people to reach their full potential.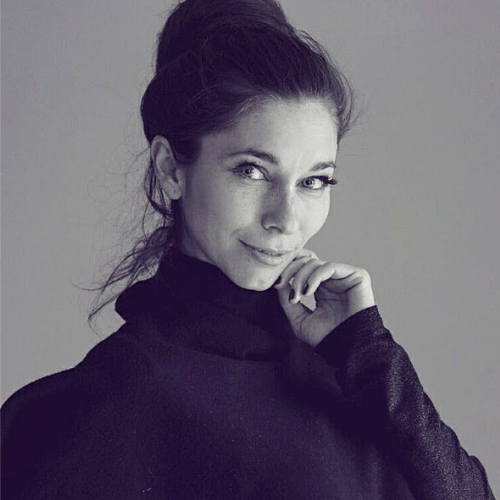 Teddy Slavcheva - CEO at InnoP | Norway
Teddy Slavcheva is a vice leader at  Women in Tech Oslo, a non-profit organization that empowers and encourages more women to thrive in the technology field and lower the barriers of entry. She is a diversity and sustainability advocate passionate about bringing more women in tech and a global ambassador at Women in Tech Global Network.
Teddy is highly interested in how tech can bring positive impact and novel solutions for today's challenges, especially related to sustainability. Her passion for the environment led Teddy to follow her professional path as a CEO at InnoP – a company that develops products from recycled plastics with the use of the newest technologies.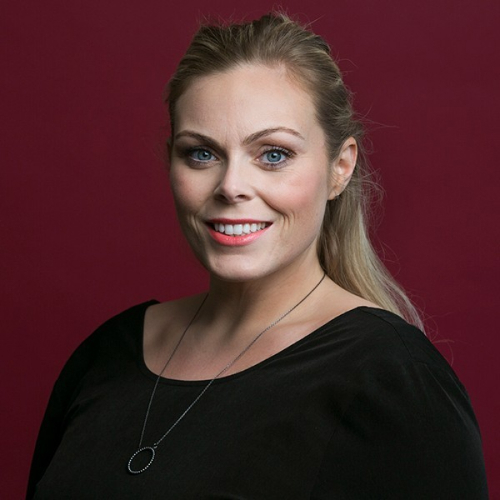 Salóme Guðmundsdóttir - Board Member at the Icelandic Chamber of Commerce and Eyrir Venture Management | Iceland
Salóme is the former CEO of Icelandic Startups, the leading startup community organisation in Iceland, working in close collaboration with experienced founders, universities, government, investors and industries. Currently on her second maternity leave, with over a decade of experience in operations and management she has extensive insights into the tech and startup scene, and significant experience of Nordic collaboration where she established a strategic collaboration between leading startup organisations in the Nordics. Salóme has an AMP degree from IESE and is a Board Member at the Icelandic Chamber of Commerce and Eyrir Venture Management.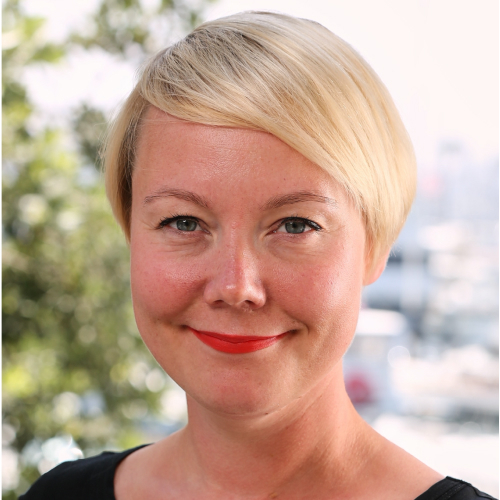 Sigurlína Ingvarsdóttir - Production at Bonfire Studios, Inc & Board Member at Aldin Dynamics | Iceland
Sigurlína Ingvarsdóttir is a video game executive with a global career in video games spanning the last 15 years that has taken her from her native Reykjavík, to Malmö and Stockholm in Sweden, through Vancouver, Canada to Orange County California and now back home to Reykjavík again due to Covid. She has been a key leader of franchises like Star Wars Battlefront and EA Sports FIFA, and most recently focused on production at the Riot and A16z backed Bonfire Studios in California. Sigurlína is now an independent advisor and board member, working with startups in the gaming industry as well as in the green energy sector.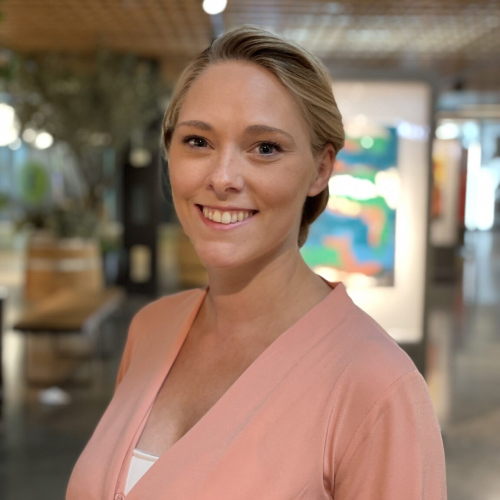 Maria Græsdal - Agile Management Consultant at Netlight Consulting | Norway
Maria has 10 years of experience working with product management and agile coaching within various IT projects. She has worked as a consultant her whole career in a wide range of sectors; Telecom, Retail, Manufacturing as well as the Public sector. For the main part as a consultant at Netlight where she is now also a mentor for younger colleagues and continuously working towards improving equality, including everyday work life for parents. She is passionate about equality and diversity and is a strong believer in the importance of role models to inspire and show the possibilities within tech. She believes equality and diversity in tech will greatly affect our society as tech is literally shaping our future.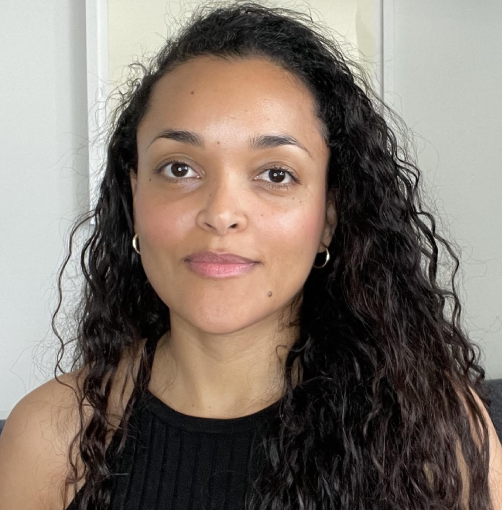 Valenttina Griffin - Co-founder, Women in Tech Iceland
Valenttina Griffin has more than 10 years of experience working with data in all its spectrum. She had led global teams on the matter and has experience both from the Food Processing and Financial Industries. 
She is also the co-founder of WomenTechIceland which is an organization inspiring, supporting and empowering women to flourish in the technology sector. WomenTechIceland leads the connection of the Icelandic tech industry to members of the global tech community as well as strongly advocating for equality, diversity and inclusion.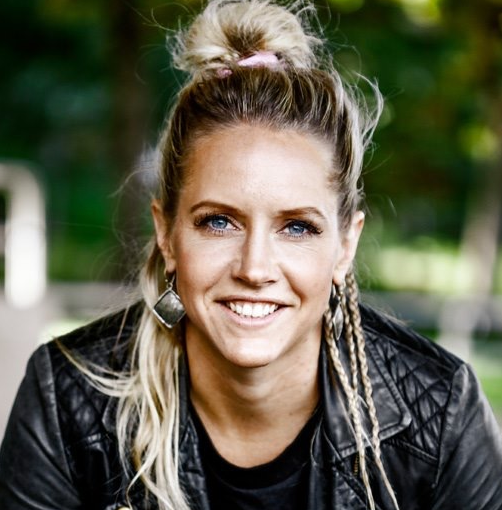 Vanja Tufvesson  - CTO at Tengai Unbiased & Co Founder of Pink Programming, Malmö Sweden
Vanja works as CTO of HR tech startup Tengai Unbiased, developing interview software for unbiased recruitment. Together with two other female coders she started Sweden's largest community for female developers – Pink Programming. Vanja also helps coaching startups with all sorts of tech related matters, such as choosing the right tech and tools, evaluating vendors and attracting talent. She has received several awards, such as most important female founder in Sweden and one of Sweden's best developers.