This year we received over 200 nominations for NWiTA. Out of those 48 were selected, and then our judges had the hard job of selecting 1 winner for each of the 10 categories. Our judging committee was made up of a group industry experts across the Nordics, combining years of knowledge and experience.
On November 12 we finally held our event. For the first time we held the event virtually and live streamed it!
We can finally share with you, all of this years winners. Big congratulations to the winners and thank you for being with us in 2020.
01 Developer of the year
Is awarded to an individual who has made a meaningful and lasting contribution to the technological area of software development and has achieved or was a part of outstanding projects, and who has developed creative solutions to problems that were solved with code.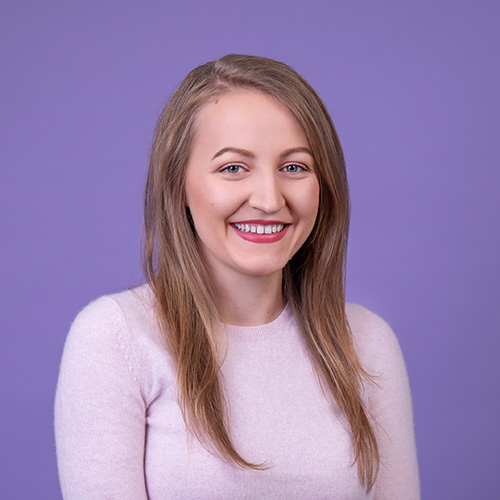 1. Nominees' accomplishment
Angela is a software engineer leading her team at Trustpilot where she's worked for over 6 years, and before she was at Microsoft. From startup, scaleup to enterprises, Angela has been part of organizations that were budding and emerging to fully established ones.
She's spoken at many international and national conferences and a super active member of the AWS community. Her talks revolve around databases and their architecture.
2. How nominee's or her organisation bring inspiration and leadership to society?
Angela is usually one of the first to come and the last to leave, loved by her team members for being nurturing, patient, and a true role model for an emerging leader.
When things don't work out or when faced with obstacles, she lets nothing get to her can-do attitude. Sometimes being a woman in software development is hard but when you look at Angela she makes it look easy while still being real and acknowledging the challenges.
Angela volunteers her time and energy on coaching and mentoring junior developers inside and outside her organization, while continuously building a big network around her.
Angela goes above and beyond developer skillset. She works regularly with C-level on solving real business problems. And delivering on them. She is not afraid to speak her mind and is always pushing for the better. There is a delicate balance between taking on challenging conversations but also being super collaborative.
3. Nominee's contribution to support women
She's part of a TWIL, Trustpilot women in leadership where she helps organize coaching, mentoring, and workshops for empowering her colleagues.
She's also part of the Trustpilot Diversity Initiative where she spends hours of her free time collaborating with Trustpilots leadership, coming up with new hiring processes, new code challenges that are inclusive of all genders, new job posts with neutral language. She also looks at data internally and presents an overview of who is getting promoted and who isn't, identifying any patterns or highlighting any issue.
02 Digital leader of the year
A person in a digital position within Tech industry, who has demonstrated successful results in the area of digital innovation in the last 24 months.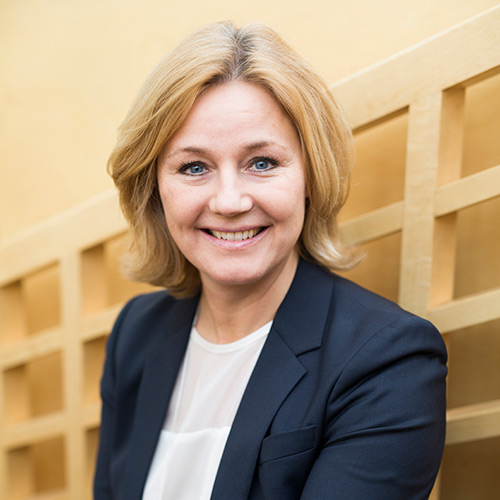 1. Nominees' accomplishment
Anna-Lena is an exceptionally modern leader in old fashioned bank-environment. Since becoming CEO of Swish in 2017, Swish has grown to become one of the largest Fintech success stories merging out of Sweden, with 92% of Swedes using the service and by processing more than 2 million Swish payments every day. She has taken the company from being a bank-led project to becoming an increasingly independent company that has continuously delivered the ability to conduct mobile payments to the vast majority of Swedes.
Since becoming CEO, Swish has grown its transactions, a key metric in fintech, by 8x. She possesses the ability to coordinate and lead a large collective of banks towards the growth of Swish and the numbers speak their voice when seeing how far Swish has come as the leading mobile payment service in Europe.
2. How nominee's or her organisation bring inspiration and leadership to society?
Swish is owned by the six largest banks in Sweden, banks that are struggling with their digitalization. In this context, Anna-Lena has managed to collect the Swedish bank collective and turn bank-executives eyes to Swish for further development and growth of the service. This is a task that is not easy in an old-school bank industry but Anna-Lena has managed to lead both Swish and their owners towards the success that we now see.
3. Nominee's contribution to support women
By being a Fintech CEO for one of the most recognized brands in Sweden (third after Volvo and IKEA), Anna-Lena has shown that it is not only possible in a fintech environment, but also in a traditional, bank-led environment.
03 Diversity leader of the year
This category focuses on a specific diversity initiative or project that has been established to promote diversity in IT in a specific company or for the wider community. Judges will assess the impact of this project and how successful it has been based on its tangible results in closing the gender gap and promoting diversity in tech.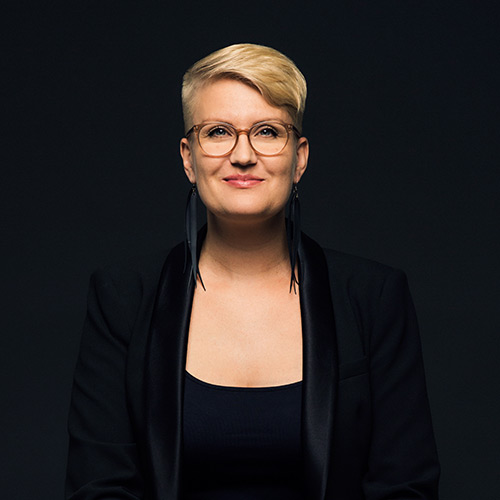 1. Nominees' accomplishment
Mimmit koodaa - Women Code started off as a project to get more women to interest in software development and potentially get a job in the software industry. Milja's exceptional work in the field of diversity, women coding, and software industry has grown the program to an independent movement, with over 6000 adult women participating, lead by Milja. Her skill with both software industry leaders, and the thousands of adult women has made the success possible
2. How nominee's or her organisation bring inspiration and leadership to society?
Coming from a very humble background, Milja has become the voice of thousands of adult women, who have never been supported and encouraged towards technological studies and work. Her example is a classical "you can do it" -story.
3. Nominee's contribution to support women
As Milja has gained the trust and become the voice of women in the software/technology industry in Finland, new opportunities have been opened up for Women. Collage and universities have redefined their course thresholds. Companies have opened up trainee places for Women interested in learning software development. Women all around Finland have been encouraged to learn the skills for the next step towards better paying jobs. Mentor programs have been built up, where women help other women in the software development learning field. Milja has made it happed.
04 Entrepreneur of the year
Is awarded to an individual, who is an owner or main shareholder of a tech start-up with significant growth over the last 36 months and who is ready to demonstrate a successful commercial plan in achieving their goals.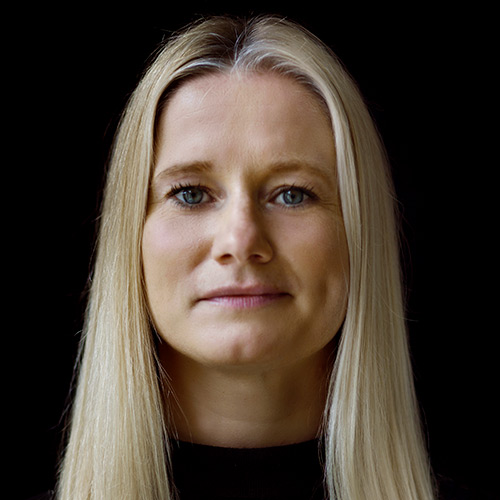 1. Nominees' accomplishment
Having the ambition to develop innovative health technology is a bad idea in every sense. The risk of failure is high, the bureaucracy in the Danish healthcare system is never-ending, access to patient data is an endless struggle, the sales cycle to hospitals is long and the willingness to invest is extremely low. Nevertheless, is my Co-founder and sidekick Stine Mølgaard Sørensen one of the main drivers behind the success of Radiobotics.
Stine has more than 10 years of experience working with new technology, from various international roles. She holds experience from a global digital role at H. Lundbeck, where she worked with understanding the journey of a patient and developing corresponding digital experiences. She has founded several start-ups, leading one to a successful Silicon Valley exit, and is now one of the Co-founders of Radiobotics. Stine is also a partner and co-owner of Nordic Fintech Angels, sits on several boards and is also on the investment panel at the Danish Innovation Fund, further, she's a best-selling author with her book "F*ck it, Ship it".
Despite the challenges, Stine has proven that she possesses a very special talent for creating remarkable results within health innovation. Today Stine and the team behind Radiobotics consists of 11 full-time employees, raised DKK 17 million in both public and private investment, got the CE mark a product that is now ready to be sold to hospitals across Europe, made a data processing agreement that gives access to patient data, and she is the main driver behind our selection for Texas Medical Center's Accelerator program. (TMC is the world's largest medical center and treats over 10 million patients a year).
2. How nominee's or her organisation bring inspiration and leadership to society?
Stine is a thought leader within the space of tech and innovation, she does not only focus on health-tech but has a vide perspective on the tech industry as a whole which is obvious through her tireless work with her book, Nordic Fintech Angels, Innovation Fund Denmark, keynotes and media presence.
Stine is more focused on actually doing things and believes in change through results, rather than pointing out the problems. She always comes with solutions, and that I have great respect for and is crucial for the success of Radiobotics that we're building together.
3. Nominee's contribution to support women
Stine receives an endless amount of requests for talks, media quotes, sparring, help, coffee meetings, opinions, and job-offers. She rarely says no, and in my opinion, she's contributing through her willingness to help and openness to share her insights. She's also active in various networks which are oriented towards supporting women in tech.
One of them being "Diginist" and I'm proud of having her on the team in order for Radiobotics being a visionary company on all parameters, also when it comes to female founders and women in technology. She's a great thought-leader that many can learn a lot from and that is why I like to nominate her.
05 Initiative of the year
Awarded to honor an individual or organisations that has raised the bar and serves as an example to the industry and has also demonstrated exceptional initiative to show that women are a significant part of a tech project's success. This could involve education, training, and various other types of campaigns.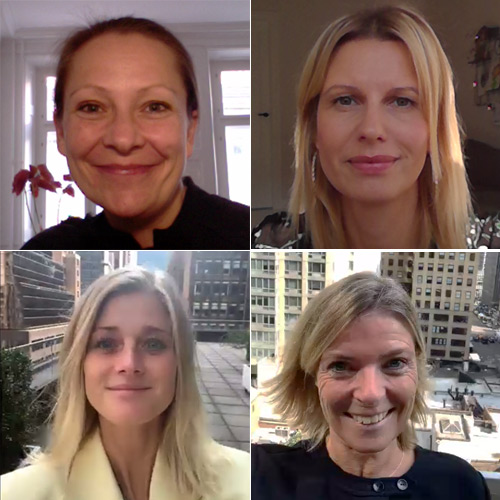 1. Nominees' accomplishment
Female Founders in Tech has accomplished to engage the public and private sector rethinking how we support the Danish startup ecosystem in an inclusive manner. They have been able to pivot a 1-week startup program in New York in April when Covid-19 peaked to redesign it to a virtual 4-month online taskforce. This shows great adaptability and innovative thinking.
2. How nominee's or her organisation bring inspiration and leadership to society?
With the program initiative it helps women to thrive despite a global crisis and thereby inspiring other women in tech to female leadership in a male dominated environment!
Denmark is behind other European countries when it comes to gender equality and diversity in founding teams. There is only few role models to inspire more women to start their own business in Denmark. It can inspire others to take leadership and start a business when knowing there are not alone.
3. Nominee's contribution to support women
Female Founders in Tech contributes with advisory, mentorship and gaining access to the U.S. startup ecosystem and investor landscape for female founders. This highly increases the likelihood of diverse founding teams gaining investments and making it to market, establishing a more equal gender balance in the startup ecosystem.
06 Innovator of the year
This category focuses on an individual or technology company who has created or implemented exceptional innovation/inventions, client successes, and deployment in the last 24 months.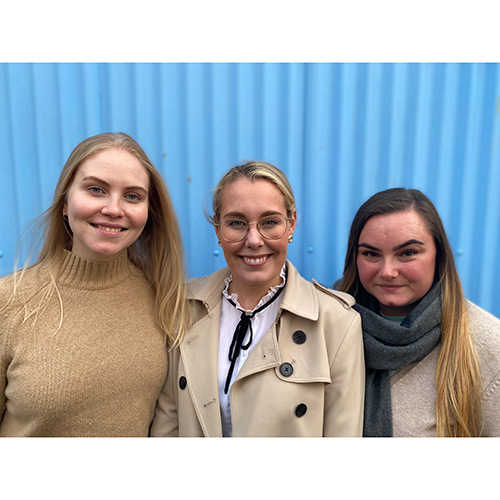 1. Nominees' accomplishment
These three young women have created an interactive courtroom in virtual reality for victims of sexual assault to help them prepare for the court proceedings, to help them decrease the stress and anxiety for the unknown and the unfamiliar situations in the courtroom. In just 1 year they have created MVP of the product. They have held a lecture in Paris at the IVA conference held by ACM.
They won an award for the best digital solution in the biggest business competition in Iceland (Gulleggið). The Minister of Justice contacted them and set up a meeting with them to talk about applying the virtual courtroom to the justice system in Iceland, the meeting was very successfull and the minister wants to get this to use. The Minister of Tourisim, Industry and Innovation is also very excited about this new and exciting solution and has talked publicly about it.
They have gotten a small grant from the Ministry of Tourism, Industry and Innovation as well as a small grant from the The Directorate of Health in Iceland.
The Psychology department in Reykjavík University is currently preparing a research to confirm the usability of the virtual courtroom
2. How nominee's or her organisation bring inspiration and leadership to society?
These three young women have inspired other young students, especially women studying computer science. They have showed them that they can do anything, to use their knowledge of technology to do something that benefits the society and last but not least let other women know that they can become successful in the field of science.
Two of these women were on the board of /SYS/TUR, an organization for women studying computer science in Reykjavík University aiming to inspire other women to study computer science and to decrease the gender gap in the industry.
3. Nominee's contribution to support women
When the virtual courtroom was invented they had women who had been sexually assaulted in mind even though all genders can and will use the product. It is a known fact that women experience sexual assault way more often than other genders. Unfortunately not all women go through the rough experience of going all the way to court, the reasons can be many but a big part of the reason is the stress and the anxiety for the court proceedings that hold them back, to maybe have to face the accused one again in an unfamiliar place. The virtual courtroom will help women all over the world get the confidence to take their case all the way and seek justice!
07 Investor of the year
An individual or organisation who has invested in female-led tech startups.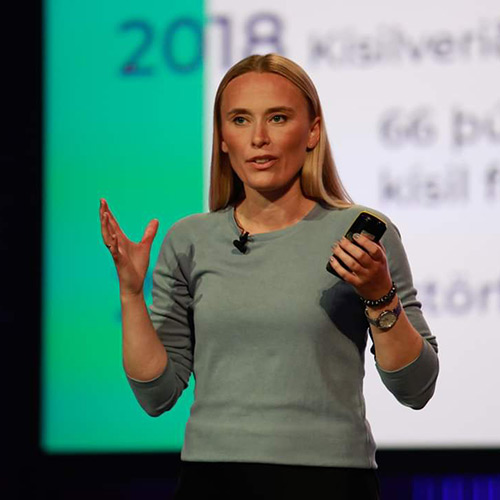 1. Nominees' accomplishment
Jenny activly seeks out strong women to Invest in and leads by example. She has an inclusive approach to investing and everyone gets the same opportunity and is held to the same standard. Consequently she has built a portfolio where 40% of the founding CEOs are women
2. How nominee's or her organisation bring inspiration and leadership to society?
She has bravely fought for female Entrepreneurs at all Stages of the investment process.
3. Nominee's contribution to support women
She has backed them up with money and networks and shared her experience of the tech and VC industry
08 Mentor of the year
Awarded to honor a person who has provided significant support and guidance by empowering a less experienced person to develop his/her skills in an IT or Technological field. As a result, the mentee/pupil has achieved vital knowledge growth and results in their field.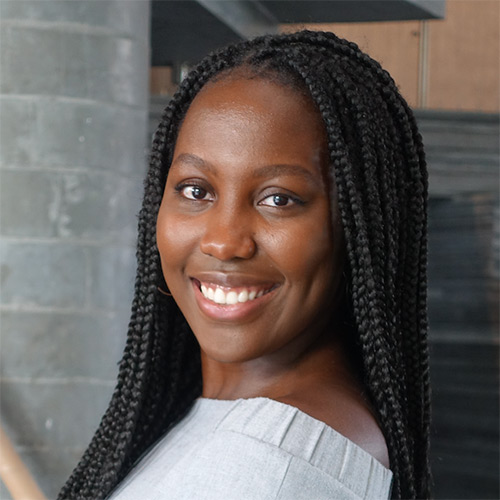 1. Nominees' accomplishment
Kelvina has founded Mentor United and worked hard as an advocate for diversity in tech.
Amongst other acomplishments, she spoke at the UNESCO about diversity and inclusion in Artificial Intelligence development.
2. How nominee's or her organisation bring inspiration and leadership to society?
By engaging in various panels and giving speeches on diversity and inclusion as well as deveoping a vast network of mentors and mentees to go through a methodology for mentorshop developed by Mentor United
3. Nominee's contribution to support women
In Mentor United Kelvina has made sure the project as a whole looks after marginalised women and minorities in general.
09 People's Choice Award
Everyone had the voice to vote for People's Choice Award. And you certainly did use your voices. We registered 4,374 votes for the 48 listed nominees. However, one certainly stole the show with a whole 9% (392 votes). Find bellow, who was that and why we agree with you that she deserves the trophy.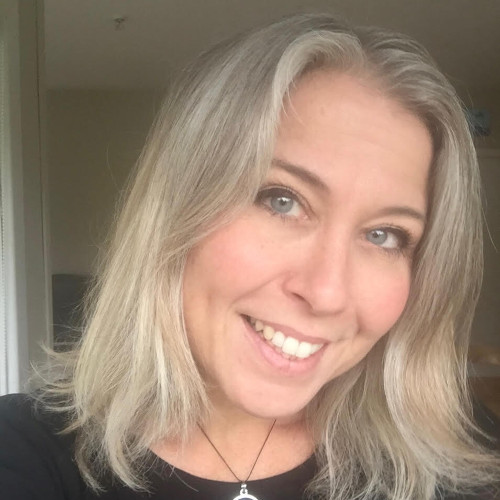 1. Nominees' accomplishment
Hanne has founded and matured Go Dogo – a start-up that will set a whole new level in pet-tech. Go Dogo is focused on developing an AI based dog entertainment system much like a playstation, only this is for dogs. The devise plays with the dog, by giving it auditable and visual commands like "sit", "stand", "down", "roll" etc. from a screen, and with visual recognition the devise evaluate the dogs gestures and rewards with a treat. This is undoubtable a revolutionary devise that will fundamentally change the sizeable pet-tec marked.
Hanne is visionary and full of exiting ideas. She has exceptional leader and communication skills that have allowed her to set and excite a team of engineers to develop the AI based pet-entertainer and attract investments. Before starting Go Dogo Hanne lead the DTU Bio-institute and was an outstanding academic researcher, with a series og high-visibility publications including publications in Science Magazine. Moreover, Hanne was one of a small set of selected candidates that passed the tests to become the first danish Astronaut.
In my opinion Hanne is undoubtable the number one innovator of the year in Denmark.
2. How nominee's or her organisation bring inspiration and leadership to society?
Hanne inspires everyone that hears about her pet-tec project, and that is not only because dogs are photogenic, but because she manage to make very sophisticated technology understandable and exiting for all. She have attracted a team/clan of young talented people with full dedication to the project.
Moreover, the ideal/concept is bold and very distinctive, yet everyone can see the scope of it.
3. Nominee's contribution to support women
Hanne is a front-runner and one of very few women startup'ers in technology. She inspires women and men to follow their dreams and to dare stand-out and take risk to reach their dream.
10 Rising star of the year
Recognises an up-and-coming tech professional in the last five years that has demonstrated exceptional creativity or ability within the industry; who is recognised by others as having the potential to become a future leader in their industry and presents significant evidence of a promising future.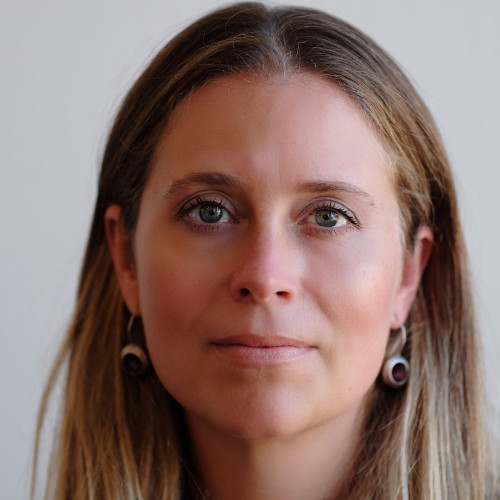 1. Nominees' accomplishment
Mie is a flourishing industry leader with a wide network of contacts within the tech industry. Mie's background is highly technical engineering - skills honed at Dyson, Nokia and Novo Nordisk. She has a number of patents and was instrumental in pioneering one of the smallest mass produced SR motors for Dyson. In recent years Mie has been building her skills as a business leader and company starter. She recently launched the first 2 products of her robotics company into the market which are already rapidly gaining traction with customers and distributors. Excellent leader, with a strong drive and deep domain knowhow in robotics and automation.
2. How nominee's or her organisation bring inspiration and leadership to society?
Mie has taken a leap of faith and risked leaving a strong, safe career at Novo Nordisk to strike out and follow her dream of building a successful company from the bottom up. Mie balances her work life and home life where she is the loving mother of 2 children. On countless occasions Mie has been 'misjudged' (at first impressions) on account of being female and happy. But upon deeper inspection people learn that Mie has deep technical understanding, business knowledge and 'Lead from the centre' leadership qualities. Something that has grown her a reputation and a large following. Mie has established her business Aim-Robotics within both the startup environments at 'Danish Tech Challenge' at DTU and also in the Odense robot hub. The company is now growing and they have recently CE marked and launched 2 robotics products in the market and signed distributors. The future looks bright for Mie and her company. As a startup leader, she has assembled an excellent team and built a good network within a short time. Additionally, she is deeply involved in the technical product development, therefore speeding up the pace of her company.
3. Nominee's contribution to support women
Mie is a role model to women and to her daughter being successful in a historically male dominated role and industry. A role that comes to her as 'second nature'. Mie has given inspirational speeches regarding being a woman in a technical industry.
11 Women in Tech advocate of the year
Recognising an inspirational organisation or person for their accomplishments as leaders in business and visionaries of technology who have made a difference in their community and have gone out of their way to support the cause of attracting more women in the tech industry over the last 24 months.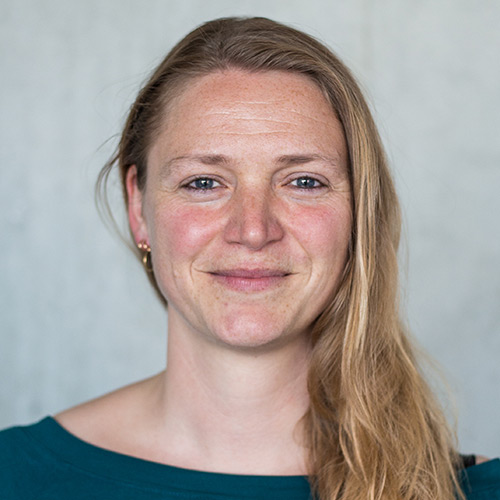 1. Nominees' accomplishment
Sine Zambach is indeed a role model in her work and sparetime activities. She is active in the NGO's Coding Pirates and DigiPippi. She has written the book "Kvinde - Kend din kode" and has been a part of advisory boards as "HK's Kvinde IT-råd" and given numerous interviews about women in tech. eg. in "PROSA-Bladet".
2. How nominee's or her organisation bring inspiration and leadership to society?
Sine is very reflected and engaged in the debate about women in tech. She works on getting more female students to join the STEM educations at university and to get more girls to educate themselves within STEM in youth educations. Her book is written for everybody to understand it - Sine makes women in tech a non-elitist project, which I think is extremely important.
3. Nominee's contribution to support women
Sine Zambach helps create access for girls and women to tech. By being active in DigiPippi and Coding Pirates she helps educate and motivate girls to learn and improve skills within tech and she shows that women can be a part of tech, because she is and because she works on tearing down preconceptions between sexes.